New redesigned itemes arrived!
Hello tinyfurnishers!
We glad to introduce new bestsellers!
Everything was resculpted: Tents, bedrolls, campfire. We add new accessories inside: camping pot, sitting stumps, and weapons.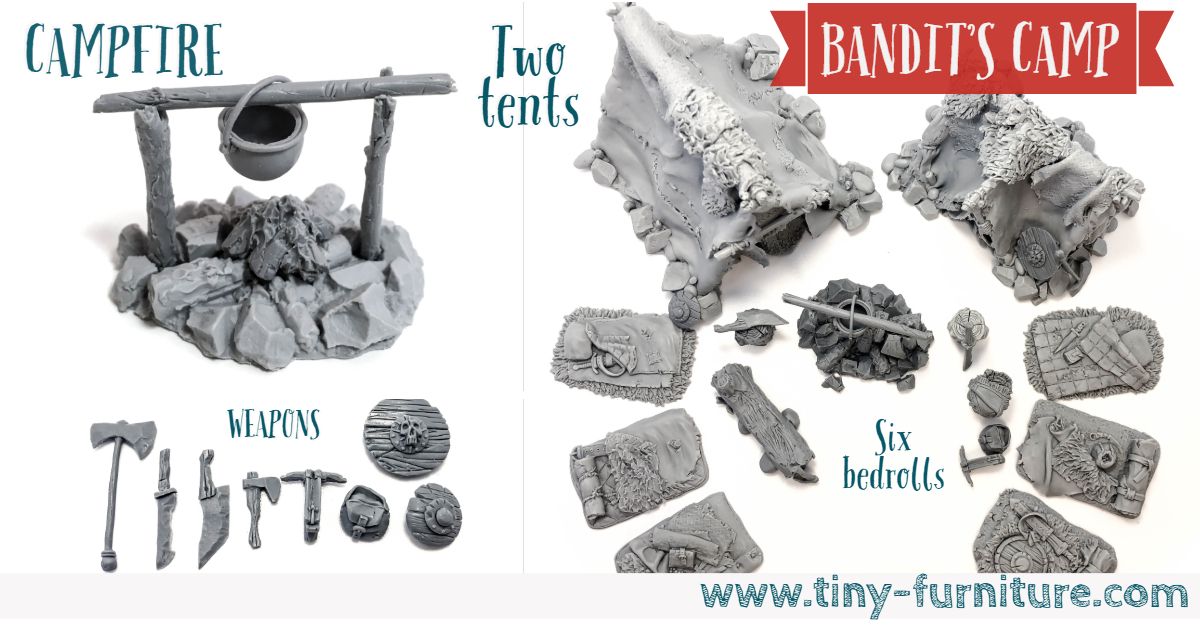 The old Bandit's Camp is out of stock now.
Stunning furniture set! Highly detailed table with ancient manuscripts and scrolls, elevated copying stand, chair, barrel with scrolls, and a set of writing accessories.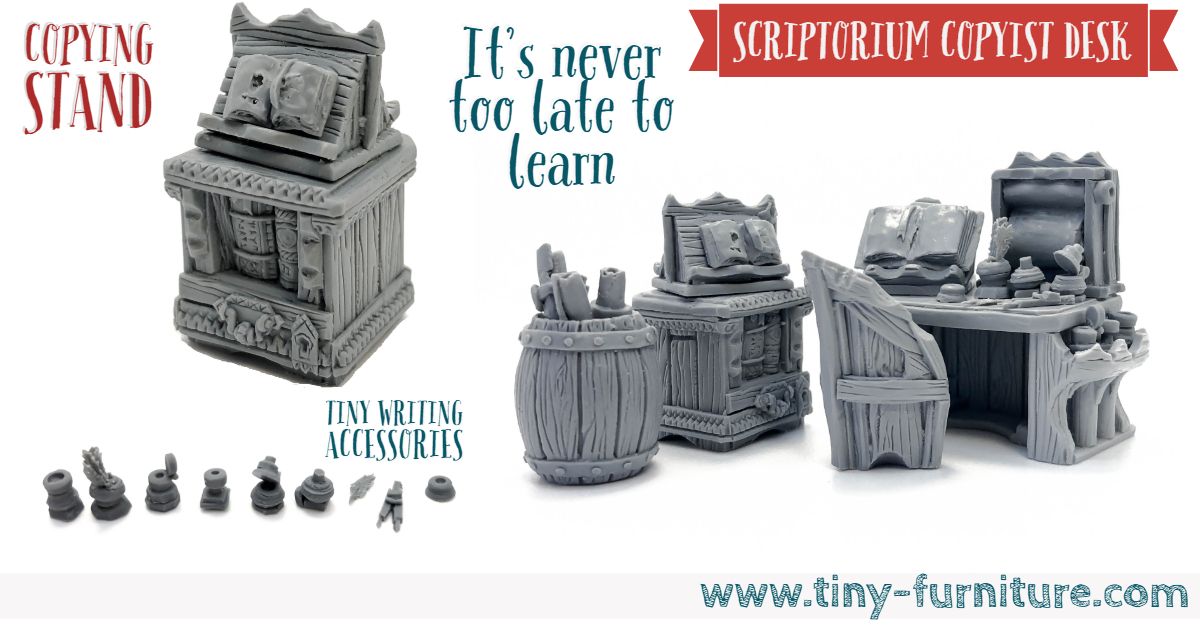 Old Apprentice reading table is out of stock now.
3) Old tube TVs
Two vintage tube TVs. Good for your "Barren Lands" collection.